Mark chats Kingsman: The Secret Service
Mark chats firing guns, working with young actors and his future projects! Promoting his latest role in the film 'Kingsman: The Secret Service', check out the interview
here
.

Kingsman: The Secret Service
Check out the fantastic trailer of the upcoming film 'Kingsman: The Secret Service'. Staring Mark, alongside actors such as Colin Firth and Samuel L. Jackson, this action-packed comedy showcases the recruit of an unrefined but promising street kid into a spy agency's ultra-competitive training program!
Click
here
for the trailer.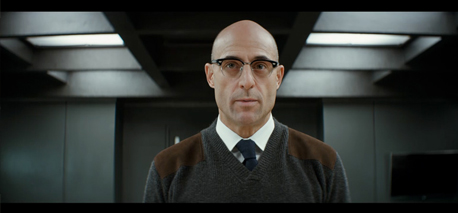 Mark talks The Imitation Game on Good Morning Britain
Mark appears on Good Morning Britain to discuss
The Imitation Game
, his role throughout the film and the
true
story behind this captivating story.
See the interview
here
.

The Imitation Game
Take a look at the new trailer for 'The Imitation Game'. Mark plays the role of Stewart Menzies, along side Benedict Cumberbatch and Kiera Knightley. More info coming soon!
Check out the trailer
here
.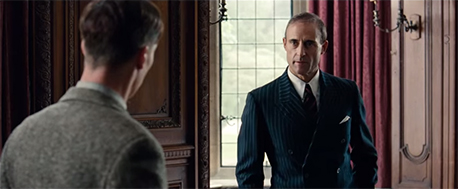 'Before I Go To Sleep' Featurette on Mark Strong
Check out this featurette on
Mark
, with exclusive clips from the film 'Before I Go To Sleep'. Mark also discusses the films twists and turns, and offers his insider view of this dramatic scenario.
Click
here
to find out more.

Mark Stars in Before I Go To Sleep
Here is an exclusive clip of Mark in '
Before I Go To Sleep
'. Mark plays Dr Nash, the daily messenger and guide to Christine (Nicole Kidman) who, every morning, wakes with no memory. The film witnesses a terrifying truth emerge which forces Christine to question everyone around her.
Check out the clip
here
!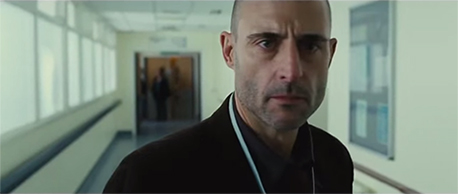 Mark Agrees to New Film
Mark has recently agreed to star in a new British film from Nick Murphy called 'Blood'. It's an adaptation of Bill Gallagher's TV series 'Conviction' which follows two policmen who commit a murder and are then forced to investigate their own crime.

The film already has Paul Bettany, Brian Cox and Stephen Graham signed up which means it's shaping up to be a very exciting film.
John Carter Trailer Premier
The first trailer for 'John Carter' has popped it's head up. In it we get a couple of glimpses of Mark in his full costume and he's got a good set of eyes on him.
The final film won't be in cinemas until March 2012 but for now you can satisfy yourself by
clicking here
and watching the trailer.
'Tinker Tailor' is a Potential Golden Lion Winner
Mark has been in Venice this week for the premier of 'Tinker Tailor Soldier Spy'. The film has been receiving some incredible reviews and has also been touted as a potential winner of the Goldon Lion Award for best film.
The Guardian
calls it a "a clammy and classy adaptation" while
The Telegraph
gives it five stars saying "it makes your heart pound, gets your pulses racing and sends your brain cells into overdrive."
You can find all the photos of Mark and the rest of the cast at the Venice Film Festival by
clicking here.
Closer to the Moon
'Closer to the Moon' is Mark's latest project which also stars Vera Farmiga (Up in the Air). The film deals with events around the true story of a bank robbery in Bucharest in 1956. Filming will start in Romania on September 9th.

Filming Welcome to the Punch
Filming is under way on Mark's current project 'Welcome to the Punch' and will continue through until the end of September.
Mark, who plays an ex-criminal that returns to the country when one of his son's heists goes wrong, says he's enjoying filming so close to home. The shoot is being done in and around London.
A full article about the filming and other cast members can be found at
Liveforfilms.
Tinker Tailor Soldier Spy Trailer
The first trailer for 'Tinker Tailor Soldier Spy' has been released. You can watch it on The Guardian's website by
clicking here
and you won't be sorry you did.
The cast includes of some of the biggest names in British film at the moment, the likes of, Colin Firth, Gary Oldman and Tom Hardy are starring alongside Mark in this exciting adaptation of John le Carré's novel.
Mark Wears Full Sinestro Makeup
Green Lantern already has a reputation as a film which will contain an awful lot of CGI. Despite this Mark has been waering full makeup and prosthetics to fullfill his role as Sinestro.
To read more check out the full article at
io9
.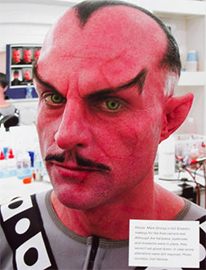 Mark Joins Welcome to The Punch Cast
Mark has signed up to star in 'Welcome to the Punch' alongside James McAvoy.

'Welcome to the Punch' is due to begin filming in July under the watchful eye of writer-director Eran Creevy who describes the film as "an epic crime thriller in the mould of Heat or Internal Affairs". Creevy must be hoping to build on the success of 'Shifty' which received a BAFTA nomination for Outstanding Debut by a British Writer, Producer, or Director.

This London based thriller follows detective Max Lewinsky (McAvoy) as he trails an ex-con.

New Clips Available
Good News! We added
two new clips
to our website. One shows Mark in Kick-Ass doing his gangster thing with a bit of comedy thrown in. The other is from Robin Hood and is worth watching for the cinematography alone.
Enjoy.
First Look at Black Gold
Here are some of the first shots form the set of Black Gold. They certainly give us a great feel for the film so far!
Black Gold sees Mark alongside Freida Pinto and Antonio Banderas.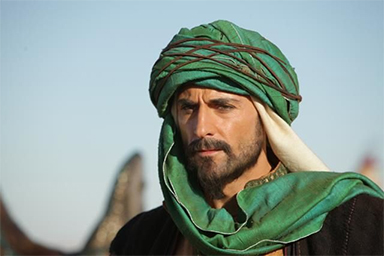 Official Green Lantern Trailer
Don't miss the trailer for the hotly anticipated Green Lantern. It showcases the incredible level of special effects used in the film, also the makeup job for Mark. He is barely recognisable as Sinestro.



The Eagle Trailer
The Eagle is due out next year and stars Mark alongside Channing Tatum and Jamie Bell. Mark's character is called Guern.




Mark signs up for Tinker Tailor Soldier Spy
Mark is excited at the news he has just signed up to star alongside such names as Gary Oldman, Ralph Fiennes and Colin Firth in a film adaptation of such an iconic British novel.
"Tinker Tailor Soldier Spy" is a novel about a spy in enforced retirement that is recalled by his government to investigate a possible Soviet mole within the "Circus", the highest echelon of the Secret Intelligence Service.

Black Gold
Mark travels back to the 1920's in a coming of age story about an Arab Prince. Frieda Pinto will head a cast that also includes Antonio Banderas, Tahar Rahim and Riz Ahmed. It's a Jean-Jaques Annaud film about the U.S.' move to drill oil in the Gulf and what it means in the long term for the region. The film is based on the book "South of the Heart: A Novel of Modern Arabia" by Hans R. Ruesch.
It's currently set for release in 2011 and will shoot in Tunisia in the Autumn.

The Way Back Premiers
"The Way Back" sees Mark alongside Colin Farrell and Ed Harris, it's not due for release until January next year but recently premiered at "The Telluride Film Festival".
"The Way Back" is a fact-based story of the escape of soldiers from a Siberian gulag in 1940. It is based on several sources, most notably the Slavomir Rawicz book "The Long Walk: The True Story of a Trek to Freedom." The book is Rawicz's account of being captured by the Red Army in 1939 and his journey to freedom with other inmates. The group crossed the Siberian arctic, the Gobi desert and the Himalayas, finally settling in Tibet and India.

Mark Strong Interview about Green Lantern
Mark talks at length about his discovery of the "Green Lantern" comics after being asked to star in the film. He also talks about what we can expect from the film itself and how he finds the motivation for films like this.
Mark Strong Interview - Comic-Con 2010 from FirstShowing.net on Vimeo.
Teaser Poster for Sinestro in Green Lantern
Here's a sneak peak of Mark's makeup as Sinestro in "Green Lantern". Mark and co. were at Comic-Con 2010 to promote the film which is out June 2011.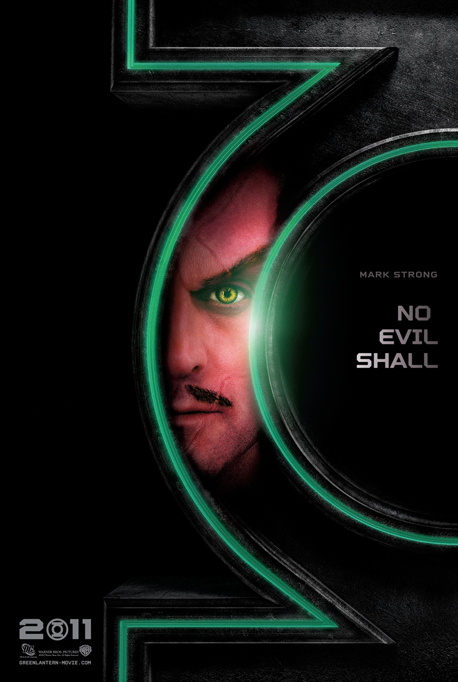 Mark lands the role of Sinestro in new Green Lantern Movie
The Green Lantern cast is falling in place piece by piece. Martin Campbell's adaptation of the comic now has the movie's major characters Sinestro who will be played by Mark Strong.

Originally, rumours had it that Jackie Earle Haley, who played Rorschach in Watchmen, would play the part opposite Ryan Reynolds' Hal Jordan but the director has now made it clear that Haley was never really in the running. According to MTV Splash, Campbell said Mark Strong was a "wonderful actor" and had a likeness with Sinestro.

Tim Robbins has also recently been added to the cast list in the role of Senator Hammond.
An in depth discussion about making Robin Hood
A lengthy chat about a range of subjects including, costumes set building and shooting scenes in Pembrokeshire.


Kick-Ass interview with Mark
Mark goes into detail about his character Franco D'Amico and also teases us about the film's plot line.



New Robin Hood Trailer Released
A new trailer has been released for Robin Hood featuring Mark as Sir Godfrey. Robin Hood is the legendary figure known by generations, whose exploits have endured in popular mythology and ignited the imagination of those who share his spirit of adventure and righteousness. In 13th century England, Robin and his band of marauders confront corruption in a local village and lead an uprising against the crown that will forever alter the balance of world power. "Kickass" is about a group of people who decide they want to be superheroes despite none of them possesing any super powers. The film is set be released in April.




New "Kickass" Trailer Released
A new trailer has been released for kickass featuring Mark as D'Amico. "Kickass" is about a group of people who decide they want to be superheroes despite none of them possesing any super powers. The film is set be released in April.